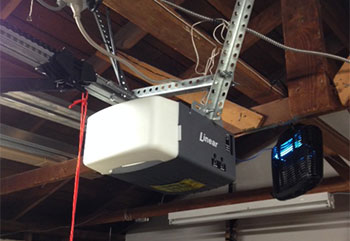 Opener Installation
Customer Issue: Mrs. Miller had already purchased and brought home a new garage door opener, but wanted to get it installed professionally to assure it would work properly.
Our Solution: Mrs. Miller had picked out a Linear LDCO852 model opener due to it moving quietly and being energy efficient to help her save on energy spending. Our team installed the header bracket to be able to connect the rail and hang the new opener safely on it. Once the wall pad had been set up and the opener connected, we aligned the sensors.
Track Replacement
Customer Issue: One of Ms. Meir's garage door tracks cracked at the middle and needed to be replaced before serious damage could befall his door.
Our Solution: After disconnecting and removing the garage door, our team unscrewed the offending track and removed it. They checked the other carefully to make sure it wasn't also about to break, and tightened it a bit before installing the replacement for its twin and then reinstalling the door.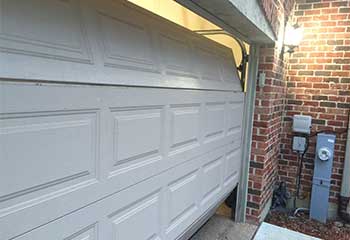 Spring Tension Adjustment
Customer Issue: Mr. Anthony asked us to check out a problem with his garage door not closing completely.
Our Solution: Our technician found that the spring adjustment was not set properly and made the proper changes. He then checked the door to ensure proper operation he left.
Darryl Anthony
- Fifth Street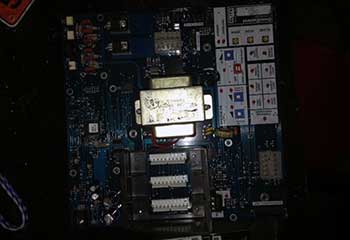 Opener Repair
Customer Issue: Faulty circuit board.
Our Solution: Following correct safety procedures, we removed the faulty circuit board from the opener's casing and replaced it with a new Liftmaster 41A5021-I logic board, which was the appropriate model to use. After plugging everything back into place, we made sure the opener was able to return to its normal functioning.
Gerard Allen
- Missouri City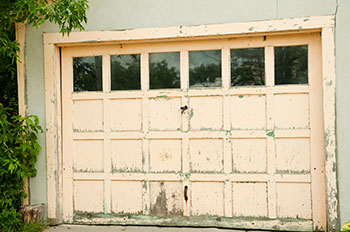 New Garage Door Installation
Customer Issue: Wanted a new garage door.
Our Solution: Our team took the measurements of this customer's garage and offered him a number of different style and colour choices. Seeing as he preferred the traditional look and wanted an affordable model, he chose the Raynor BuildMark® insulated steel pan door in ranch pattern, which we then installed for him to his complete satisfaction.
Garage Door Troubleshooting
Customer Issue: Frayed lift cable.
Our Solution: Our team checked the door's components for all possible faults, making sure the safety sensors were aligned and that there were no visible dents in the tracks. We found that one of the torsion spring's lift cable was frayed, which was causing the door to tilt to one side. We replaced both cables to be on the safe side and made sure the door opened evenly again.
Bill Gillespie
- Missouri City